Our commercial alarm engineers are among the finest in the country, expert in the skills required to diagnose and repair almost any commercial intruder alarm systems.
Our whole commercial alarm team is thoroughly trained in the full gamut of alarm diagnostics and repairs skills. We have a wealth of experience in 'commercial burglar alarm' installation, testing, servicing & maintenance. You can trust Swan Security Systems to repair your faulty intruder alarm system and have it running, at its full potential, as fast as possible.
Competitive Prices On Commercial Alarm Repairs
If your business's alarm system develops a fault and you don't already have an alarm serving & maintenance contract, we can carry out alarm system repairs or replacements for you as a one-off job if required. While we pride ourselves on our great service level, we are also competitively priced and transparent in our cost structure.
Servicing & Maintenance Contracts Can Reduce Overall Running Costs
We very strongly recommend taking a servicing and maintenance contract for your alarm system. Typically maintenance plans for your commercial alarm system (having your alarm equipment checked over and serviced regularly) reduces the chances of unexpected system or component failure and is cheaper in the long run.
If you have come to the end of your intrusion alarm servicing / maintenance contract and are looking for top quality assistance, please get in touch. We're crystal clear about our prices so you can budget and plan business finances accordingly.  We also regularly monitor our competitors pricing and ensure that our contracts are highly competitive.
Find out more about our commercial alarm servicing & maintenance contracts.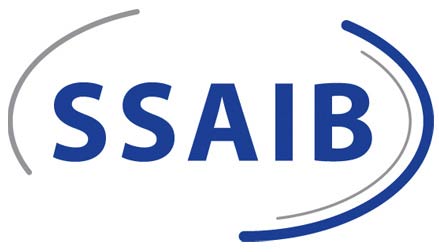 SSAIB Accredited Alarm Repair Personnel
As SSAIB accredited alarm installers, we adhere to a high standard of work, maintenance and installation.  We also take pride in the way our staff conduct themselves on site and how Swan Security Systems conducts business with our customers.
Where Do We Operate?
We operate largely in the West Midlands, Staffordshire, Worcestershire, Warwickshire, Leicestershire, Derbyshire and Shropshire (Central England) region but we also provide competitive and reliable alarm servicing and maintenance on multiple sites across the UK.
We provide services to the NHS and other large sites.  We can carry out maintenance services for individual shops through to large and complex burglar alarm, fire alarm and access control systems across multiple industrial, agricultural, retail or office buildings.
Contact Us For A Free Quotation
For more information on alarm servicing please contact us: