Swan Security Systems SSAIB certified technicians provide regular alarm servicing and maintenance for businesses, commerce and public sector buildings, ensuring your alarm and security systems continue to run smoothly.
Ensure Your Premises Are Protected Consistently
Regular servicing and maintenance can help to catch minor problems before they turn into catestrophic problems that unnecessarily cost you time, money, reputation and potentially jeopardise the safety of you and your staff.
Even the small things – like ensuring back up batteries are in good working order – can ensure continuity for your business.  With reliable contingency power in place, in case of mains power failure, unexpected occurrences like power-cuts won't leave you vulnerable.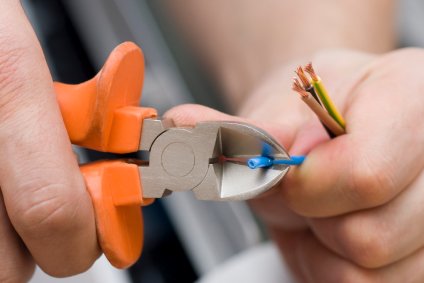 A regular servicing or maintenance agreement means that we make sure that your backup batteries are replaced at suitable and regular intervals.  Your equipment will be assessed and any repairs required will be made. We check connections and functionality, make assessments and protect against avoidable problems occurring within your system, by taking precautions and making repairs before minor problems become critical issues.
Who We Work For
We have the skills and experience to install and maintain alarm systems for any commercial operation. We have solutions for indoor and outdoor security, perimeter protection and monitoring to keep your premises or estate secure.
Offices
Retail
Industrial facilities
Medical premises
Educational organisations
Business parks
Agriculture
Municipal buildings
Flexible Working To Avoid Interruptions To Your Workplace
We are able to work around the production schedules of manufacturing sites, examination timetables and requirements of school bursars.   We are also used to liaising with companies IT departments to ensure your organisations servicing and maintenance is carried out to your requirements and clear communication occurs with all relevant parties.
Expert Assistance
Our engineers follow stringent health and safety practices and are SSAIB accredited.  Our security equipment servicing engineers will ensure all working parts and sensors are clean and free of debris and can check that all aspects of an integrated security system are functioning correctly.  This can incorporate access control, CCTV, movement sensors and remote monitoring communications as well as burglar alarm systems.
Serving The Midlands & Multiple Site Business Throughout The UK
Swan Security Systems provide regular servicing and maintenance for burglar and intruder alarm systems at single sites in Birmingham, Tamworth, Sutton Coldfield, Lichfield, Burton, West Bromwich, Walsall, Wolverhampton, Coventry and at locations throughout the West Midlands.
For larger businesses with multiple sites, we offer Alarm & CCTV servicing & maintenance throughout the UK.
Contact Us For A Free Quotation
Let us know your servicing and maintenance requirements today: