Why Bother With A Domestic Alarm Servicing & Maintenance Contract?
A regularly serviced alarm system is generally more likely to give you longer and more reliable service than an alarm system that is not well maintained. We have a no-hard-sell policy, so please feel free to ask without feeling any pressure. Swan Security also makes a point of not tying customers into lengthy maintenance contracts which aren't realistic or provide you with the best value. We just like to make you aware of the benefits of servicing and maintaining your alarm system.
Our focus is on providing a high-quality service, equipment that is long-lasting and fit for purpose and which provides an effective deterrent to burglars.  Protecting your home – with a timely installation, to fit your budget and meet your needs perfectly.
We provide servicing and maintenance services for both hard-wired and wireless domestic alarm systems in the West Midlands and Staffordshire region.
This applies to a new alarm we have installed in your home and also to customers who have previously been under contract to another alarm maintenance company.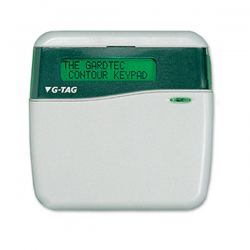 Taking over maintenance on any existing alarm
People come to us to maintain their alarm system for a number of reasons. Just some of the reasons include:
If you have been dissatisfied with the service levels provided by another company
Your existing alarm maintenance provider has closed down or gone out of business
You have been unhappy with the amount charged by another company
You have moved into a new home and inherited an alarm system in the process
Checking over your existing alarm system for you
When taking over the maintenance of an existing alarm in the first instance we visit you at home to carry out an inspection of the existing system.  This is done in order to check that the system you have in place is compliant, in good working order and is fit for purpose.
Sensible Pricing
Where we find the alarm system to be in reasonable working order we only charge the reduced call out fee we would normally charge to existing maintenance customers for such a visit.  For more details on this please call us on 0121 377 6893 so we can ensure you are happy and completely informed as to the process and charges when we take over the maintenance of an existing home alarm.
No Lengthy Contracts
When we invite a new customer to take up a service and maintenance agreement for their alarm system we only ask for a twelve month commitment.   Our competitive charges are made clear before you make any decision.  In addition to this any new installation comes complete with 12 months maintenance cover.
Reliable Maintenance
We only invite you to take up a maintenance contract with us once a free comprehensive inspection of your alarm has been carried out at the end of the 12 months following the initial installation.  This inspection is done whilst the products we have installed for you are still under guarantee.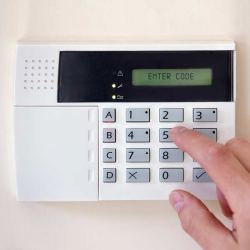 Contact Us For A Free Quotation
For more information on burglar alarm maintenance and servicing please: