Swan Security Systems have a great deal of experience installing alarms for home-owners.  One of the specialisms we offer is our experience installing pet-friendly intruder alarm systems (colloquially known as pet-friendly burglar alarms). Typically, this type of alarm features finely tuned sensors (detectors) that are not accidentally triggered by the movement of pets.
For example, different weight thresholds can be set depending on the size and weight of your pet.  One of our most popular pet-friendly sensors, for example, is able to create an 'immune space' for up to five cats.  We can also design systems for homeowners with large dogs.
Pet Friendly To Prevent False Alarms
Detection beams can be set at heights around the perimeter of your property so they are not accidentally triggered by foxes, badgers or other animals which visit your garden. These can also be useful for households where pets are able to roam free in the gardens or grounds during the daytime when the house is otherwise empty.
Areas We Cover
These pet-friendly alarm systems can be installed throughout the Midlands region including Birmingham, Wolverhampton, Coventry, Worcester, Lichfield, Aldridge, Sutton Coldfield and Solihull.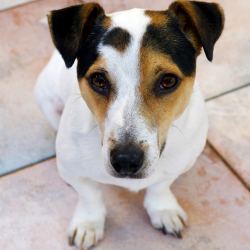 Contact Us For A Free Quotation
For more information on intruder alarms compatible with the pets in your home please: