Swan Security Systems give you the confidence of fast, efficient and friendly service at your commercial premises, offices or industrial sites in the UK.
We are based in Birmingham, West Midlands so our team are ideally placed to cover your site or sites wherever you work.
All Swan Security service & maintenance contracts are tailored to suit your solution, so you won't be charged for checks that don't apply to your CCTV system.  We believe our service offer great value for money and will save you trouble in the long run.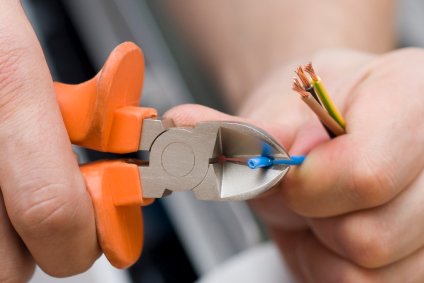 Professional Servicing & Maintenance
All of our servicing & maintenance contracts cover:
Ensuring CCTV system is operational

Checking effectiveness of ALL equipment including cameras, DVR, monitors & multiplexer

Cleaning and checking security cameras, lenses & camera housings

Ensuring camera images cover the required field of view

Testing the image quality
Testing of remote signalling equipment where appropriate

Confirming images are transferred to remote monitoring stations where applicable

Repairing minor faults & confirming additional costs in advance for larger repairs
Servicing & Maintenance Of CCTV Equipment For Businesses Premises
Offices
Schools & Colleges
Industrial Sites & Manufacturing
Retail Parks, Malls & Shops
Building Sites
Storage Centres, Distribution & Logistics
Airports & Rail Stations
Car Parking Facilities
Hospitals, GP Clinics, Dental Surgeries & Pharmacies
Warehouses & Light Industry
Hotels & Leisure Industry
Libraries, Council Buildings & Public Sector
Business Parks
Server Centres & IT Industry
CCTV Repairs
Our team of specialist engineers are able to quickly fault find and make the necessary repairs to ensure your premises are covered by surveillance.
Assessing Your Security and Surveillance Needs
When we take over the maintenance and servicing of existing equipment we can assess the suitability of your equipment.
For example, we can work with you to ensure your DVR recording equipment provides adequate cover.  We can assess with you the duration of recorded material you need to cover any incident.  Ascertaining the delay between the incident being flagged and the additional recording time before your footage can be reviewed completes the picture. With this information in hand, we can ensure that there is no break in surveillance.
Additionally, we can arrange for a remote CCTV monitoring service to provide you with the peace of mind that only continuous surveillance and response can bring.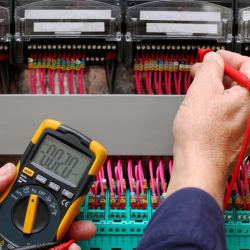 Contact Us For A Free Quotation
For more on CCTV servicing and repairs for your business premises please: